Best Android Cleaner Apps 2018...
1. Clean Master: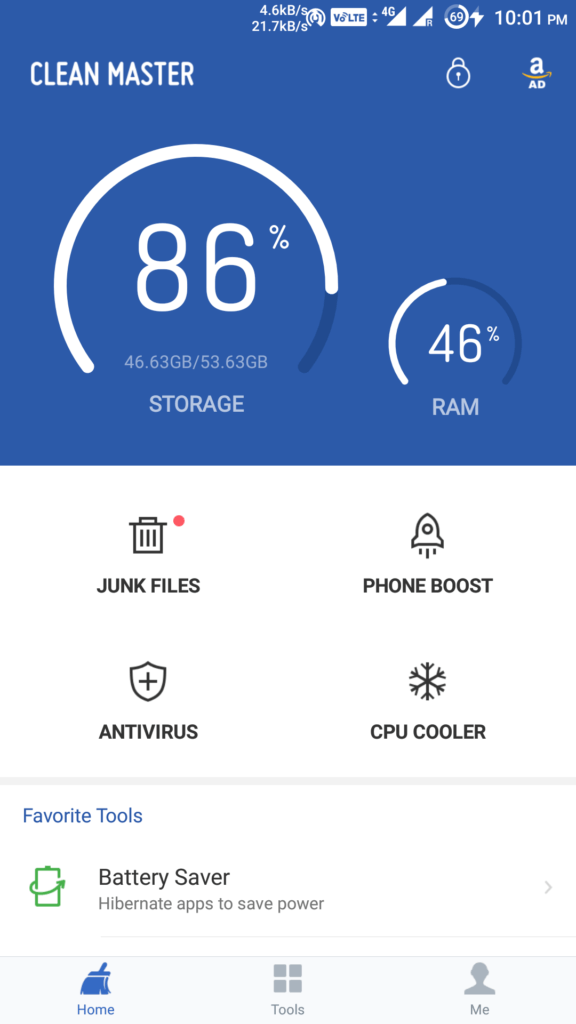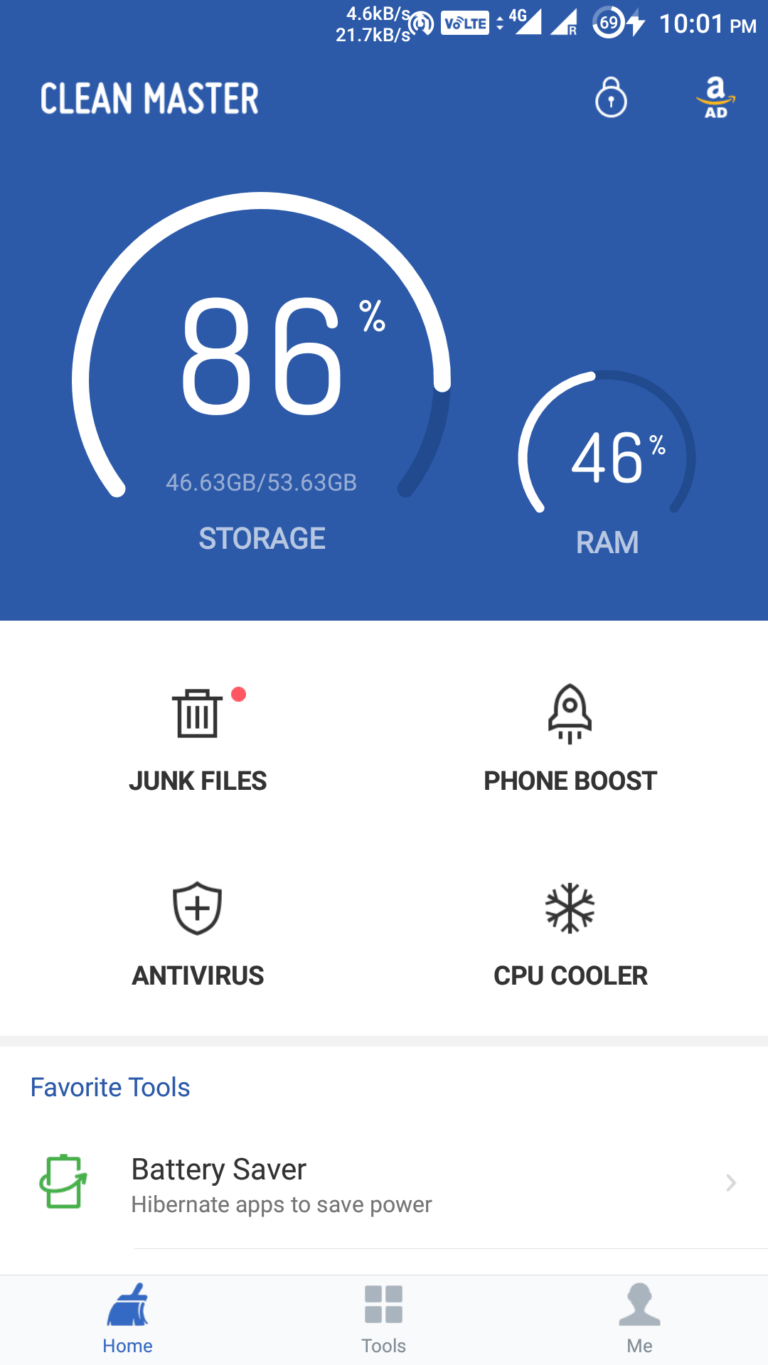 Clean Master has over 500 million downloads on Play Store and includes a variety of features. Apart from cleaning junk files, it also includes an antivirus and helps in boosting performance and battery life.
The junk files cleaner works on System cache, junk app data and junk from ads. Although it removes app junk, personal data like photos or videos are not deleted. An additional feature called "Charge Master" can show battery charging status on the status bar. This excellent app can replace many apps in your drawer.
2. Cache Cleaner – DU Speed Booster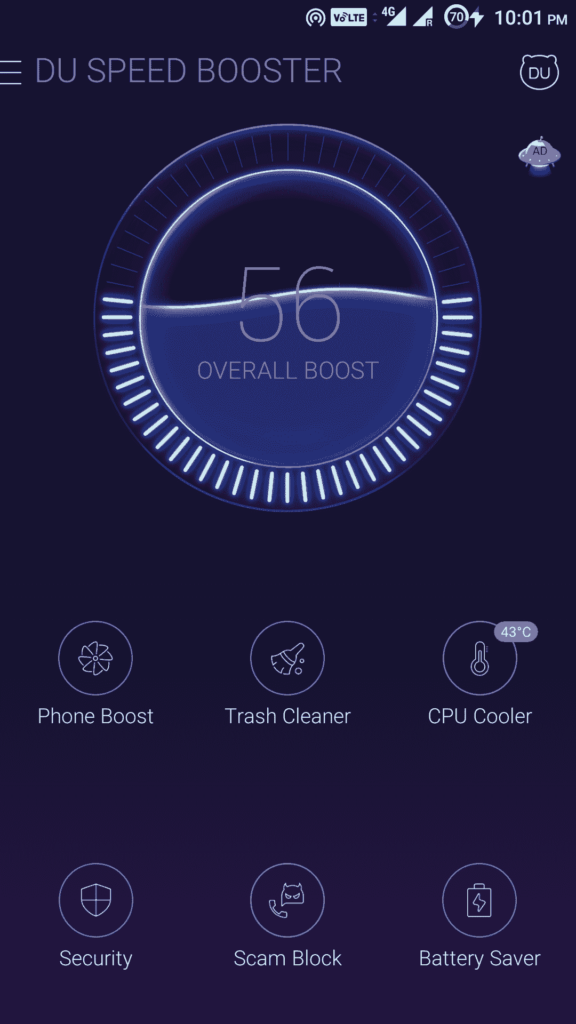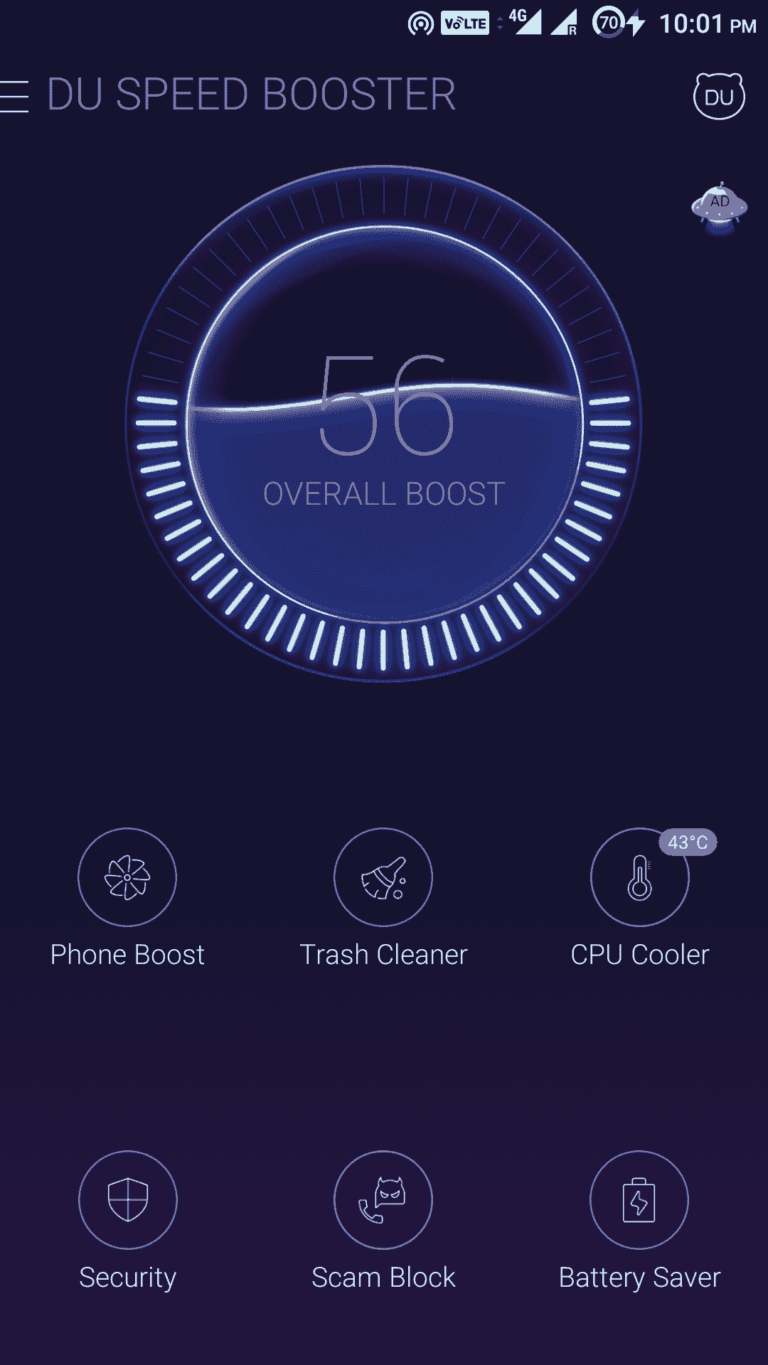 DU Speed Booster & Cleaner app is one of the best Android cleaner apps that is trusted by over 230 million users. With just a single touch the DU Speed Booster & Cleaner is capable of optimizing your background apps, free memory space, and remove unnecessary junk files.
It gives you an option to uninstall apps that are not frequently used. An interface called "CPU cooler" shows which apps are consuming more CPU power and hence can help you terminate those apps running in the background. This app displays a notification toolbar by default, and if you want to disable it, you can do so by opening the app Settings. Go to "Notification Toolbar" and toggle "Enable Notification Toolbar."
3. Go Speed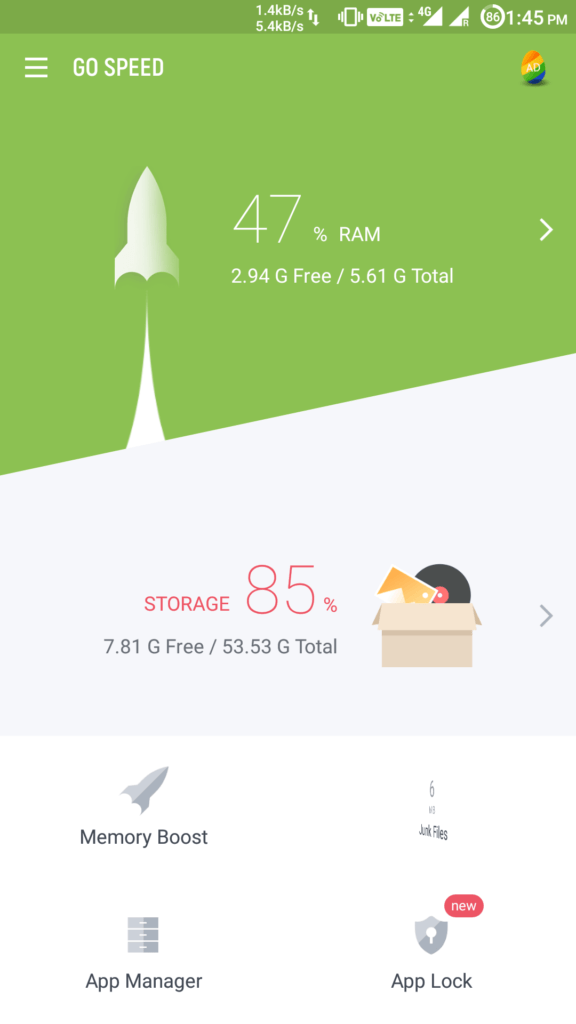 Go speed is a lightweight Android cleaner app that claims to be 50% more efficient than most boosters because of its policies to stop auto-starting of apps. Designed with advanced monitoring technique, Go Speed can clean up and stop all those sneaky apps running on your phone's background.
4. Power Clean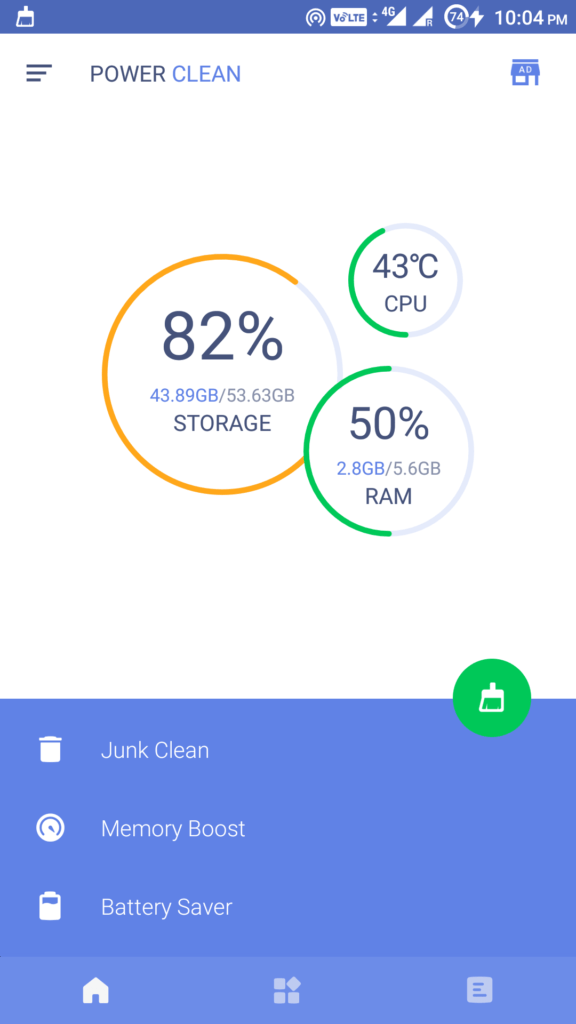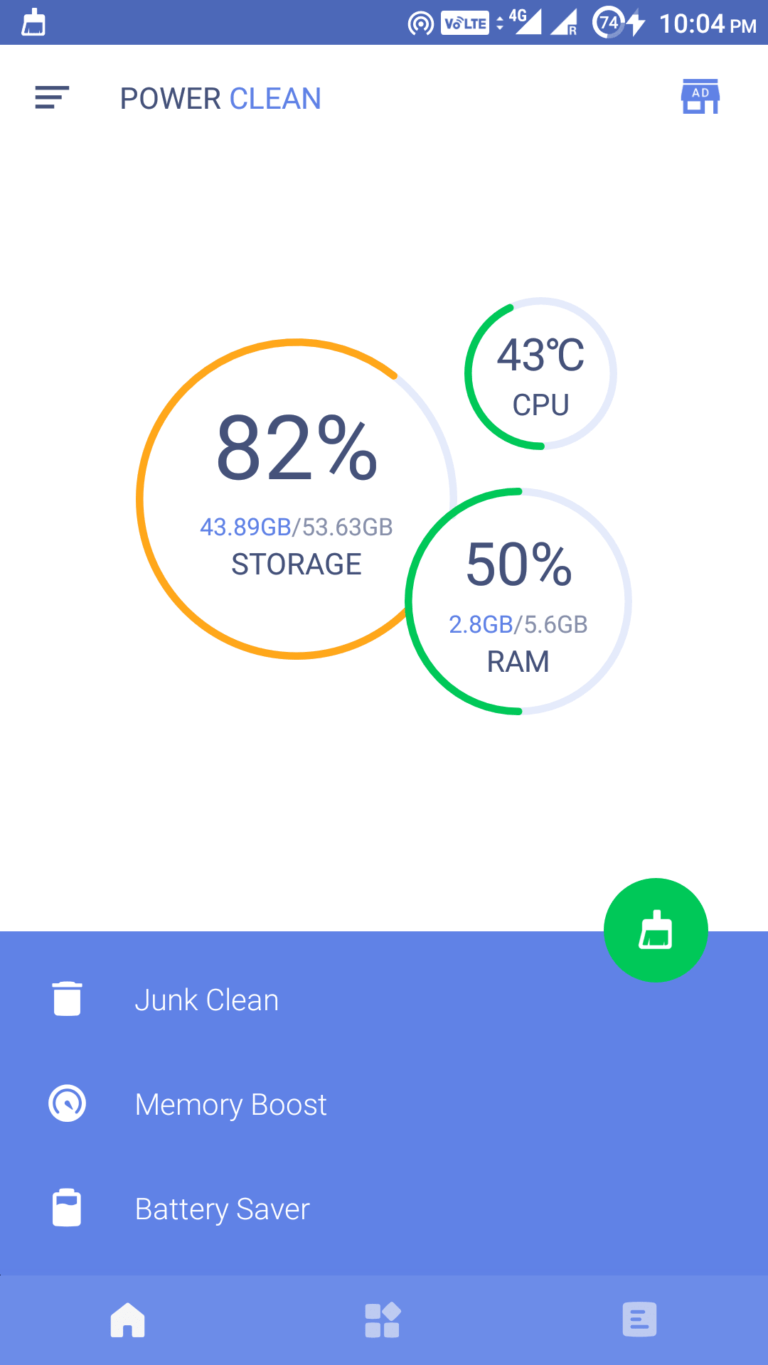 With more than 2 million user ratings on Play Store, Power Clean is a light, fast, and smart Android cleaner app. The app is designed with a quick cleaning mechanism that can clear up your junk files and optimize your phone storage in depth. Just with a single tap, you can boost up your phone anytime. Its notification cleaner can block junk notifications. Additionally, it comes with an app manager to uninstall, backup, and share apps. It also has AppLock to prevent unwanted access to your apps.
5. Ace Cleaner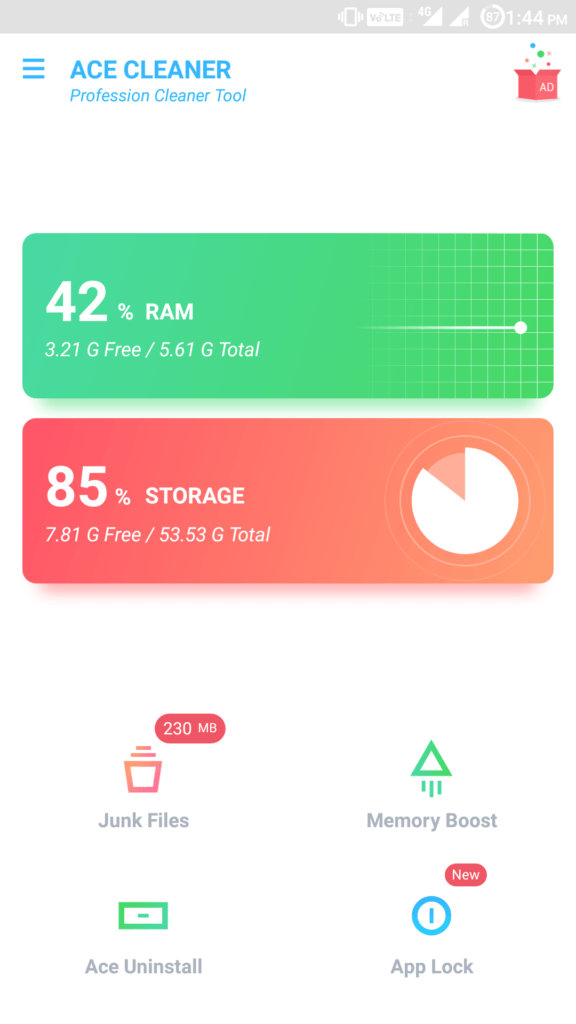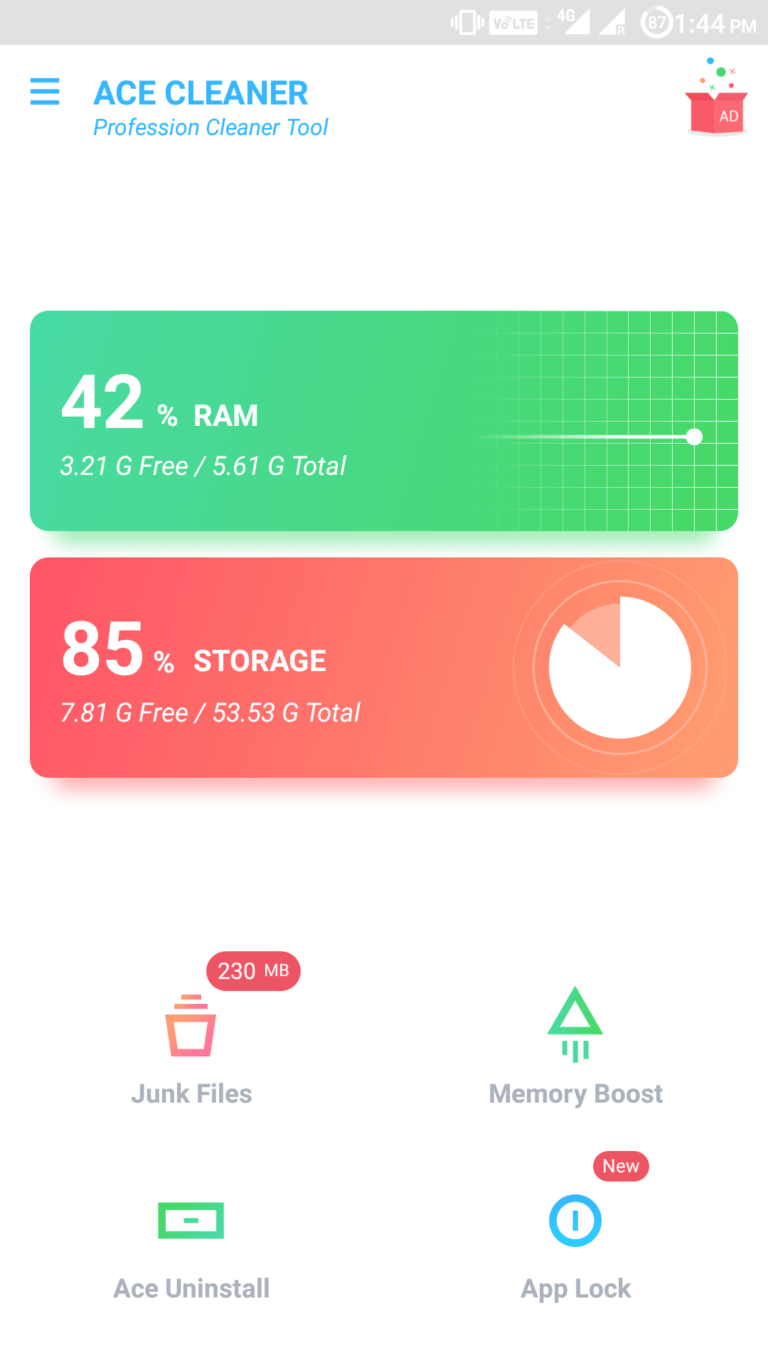 One of the simplest but effective Android cleaner apps, Ace cleaner can give you a new experience in phone optimization. With its highlighted features like Ace Clean, Ace Boost, Quiet Notification, Battery saver, and CPU Cooler, the Ace Cleaner can boost up and maximize your phone's performance. It has a fantastic duplicate photos cleaner that can find similar photos in your storage and give you the option to delete them to retain your favorites and clean up space.